You want to step up your game in model photography? You have the impression to stagnate? You want to be confident at what you do? Then this workshop is for you!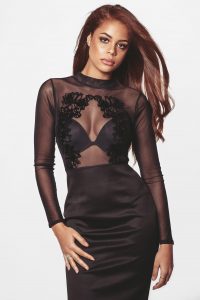 When participating in this workshop, you will:
Benefit from Yannick's experience as a professional photographer for a whole day (8 hours of course, including lunch break)
Learn how to shoot a beautiful model in the studio and get tips and tricks
Master the specificities of the camera settings in the studio
Understand how light works and needs to be set to support your idea
Learn how to better direct the model and get more confident at it
Be in a productive environment with maximum 6-7 attendants
Get support after the workshop in a specific facebook group
Obtain the right to publish the photos for your portfolio
Receive a cheat-sheet with relevant theoretical and practical information
Get snacks, drinks and lunch during the workshop
Get 2 months of free subscription to the great Lightroom plugin "Evlaa"
Please understand that this is not a "portfolio building day", or a model sharing. This is first and foremost about learning and perfecting yourself. The nice pictures you will get are a bonus 🙂

Who is it for, what's it gonna be like?
This workshop is suitable for both beginners and advanced photographers, as you can focus on the points that are most important for you (settings, lighting, direction, confidence,…). Throughout the day, Yannick will show you 4 lighting setups, each one with variations, and explain his complete train of thoughts so that you fully understand what is done and why. Yannick is an experienced photography trainer since years (in France), and helped train 140 satisfied photographers in private or group lessons (read testimonials here). Each photographer will have his own moments of 1:1 shooting with the model (Letisha, shown in the images), with Yannick standing by to verify settings, framing and helping with direction, so that everybody gets the best possible pictures. He will also show how he would handle the shoot, there will be no secrets!
Do I need to bring anything?
Actually, you just need to bring your camera (DSLR or mirrorless), lenses (range of 35-100 should be fine), full batteries and empty cards. Also, something to scribble notes is probabely useful 😉 Otherwise, there is no need for tripods, flashes, reflectors or radio triggers, necessary equipment is provided. Please advise if you use a Minolta-type hotshoe (some Sony cameras) though.

More information and booking
from 10AM to 6PM
Boss Studios
12 Kingsley street
Leicester
LE2 6DL
Tarif: 139 GBP (includes model release, studio rent, food, drinks…)
BONUS: Bring your mate and get 10pound off each!
Contact us at:
Yannick: yannick@ygrabo.com, 07763 720420
Boss studios: boss_studios@outlook.com, 07932 450522